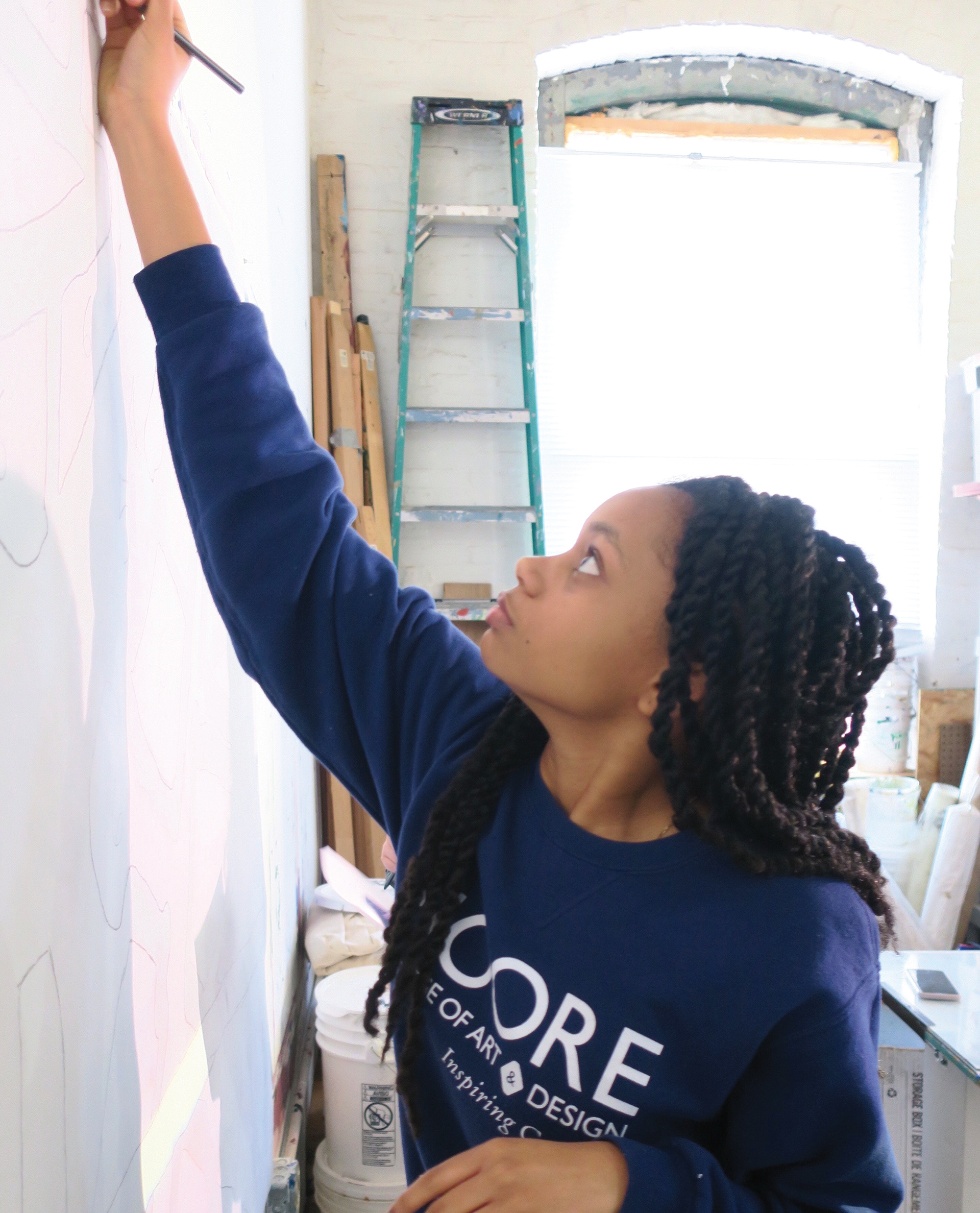 Kendyl Boyd is an educator, community arts administrator, and multifaceted creative who is passionate about social change and cultural exchange through the arts and education. An ambitious and detail-oriented "old soul," Kendyl strives to encourage youth in lift their voices and realize their potential through educational and artistic experiences that are culturally inclusive, relevant, and diverse.
She holds a Bachelor of Fine Arts degree in Art Education from Moore College of Art & Design and is currently based in Philadelphia, PA.
The FAO Schwarz Family Foundation has announced the names of the six recipients of the 2021 FAO Schwarz Fellowship in social impact. Each year, the Foundation supports six new outstanding recent college graduates with paid, two-year Fellowship positions at leading nonprofit organizations in three cities. Alumni of the Fellowship program regularly go on to hold leadership roles at nonprofit or public service organizations and programs. The prestigious Fellowship is one of a few programs of its kind focused on social impact leadership. 
Kendyl Boyd
, an art education major from Moore College of Art and Design will join the Barnes Foundation in Philadelphia for her Fellowship.
IPCNY is pleased to introduce the eighth cohort of

New Prints

Artist Development Program

awardees! As part of the

New Prints

Program, participating artists in

Mapping Narratives

were invited to apply for three opportunities for further development: an artist residency, studio visit, and sponsored coursework. As an awardee of the Studio Visit Award,

Kendyl Boyd

 

will be paired with an artist or critic to receive feedback on her work.
In Summer 2020, the Museum Council of Greater Philadelphia launched its pilot Emerging Professional Mentorship Program. The inaugural cohort includes 20 participants (10 mentor/mentee pairs) across a broad spectrum of museum disciplines, including education, marketing and communications, registration and collections management, development, and membership. Read Museum Council's Q&A with one of the mentor/mentee pairs, Jennifer Leibert (mentor) and

Kendyl Boyd

(mentee), for more insights on the role of mentorship in the museum field.
Moore Blog, 

Moore College of Art & Design
SELECT AWARDS + DISTINCTIONS
Awardee,
PAEA Fellows Clyde McGeary Scholarship,
 Pennsylvania Art Education Association, September 2021
Awardee,
Happy Fernandez Leadership Prize,

 Moore College of Art & Design

, May 2021
Awardee,
Deborah Deery '01, '12 Memorial Award for Excellence in Art Education,

 Moore College of Art & Design

, May 2021
Awardee,
2021 Equity, Diversity & Inclusion Scholarship,

 National Art Education Association

, Feb 2021
Awardee,
New Prints Artist Development Program Studio Visit Award,

 International Print Center New York

, Feb 2021
Awardee,
AMDG 1933 Foundation Scholarship, 
Moore College of Art & Design, 2020 – 2021 academic year
Awardee,
The Sis Grenald Endowed Women's Leadership Fellowship,
Moore College of Art & Design, April 2020
Awardee,
AMDG 1933 Foundation Scholarship, 
Moore College of Art & Design, 2019 – 2020 academic year
Awardee,

Visionary Woman Scholarship,

 Moore College of Art & Design, 2017 – 2021
Inductee,

Teaneck High School Hall of Fame,

Teaneck High School, Teaneck, New Jersey, June 2017
2022
Juried Alumni Biennial, 
The Galleries at Moore, Moore College of Art & Design
Annual Student Show,

 The Galleries at Moore, Moore College of Art & Design
Annual Student Show,
 The Galleries at Moore, Moore College of Art & Design
ArtStart 2017,

 Powell Art Gallery, William Paterson University, Wayne, NJ